Supmea Innovation Scholarship Established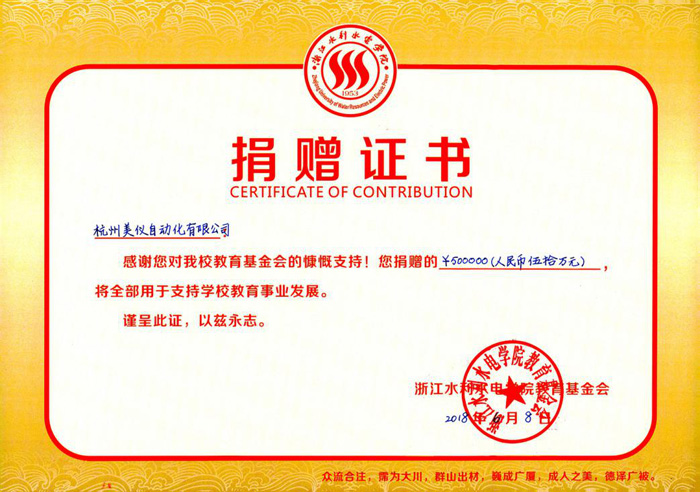 △Supmea Automation Co., Ltd. donates "Electric Fund" to the Zhejiang University of Water Resources and Electric Power for a total of RMB 500,000
On June 7, 2018, the "supmea innovation scholarship" donation signing ceremony was held in Zhejiang University of Water Resources and Electric Power. Supmea's general manager Mr Ding, the deputy secretary of the Party Committee of the University of Water Resources and Electric Power Shen Jianhua, related teachers and students attended the signing ceremony.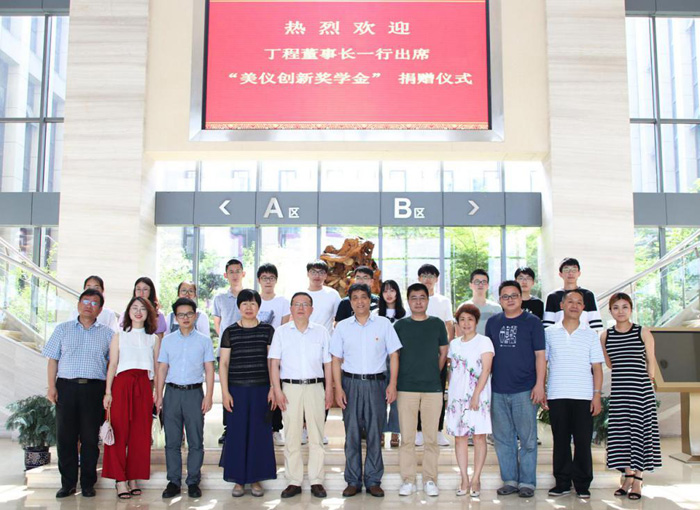 Mr. Ding Cheng gave a speech at signing ceremony, discussing the creation and rapid development of Supmea and in recent years and how the Zhejiang University of Water Resources and Electric Power has delivered a large number of outstanding graduates to the company. Many graduates have grown into directors, shareholders etc. There is also an alumni association for the university in Sumpea. The establishment of innovative scholarships is one of the important measures Supmea takes to make contribution to society, as it helps the university to improve education and train more outstanding students for the industry and society.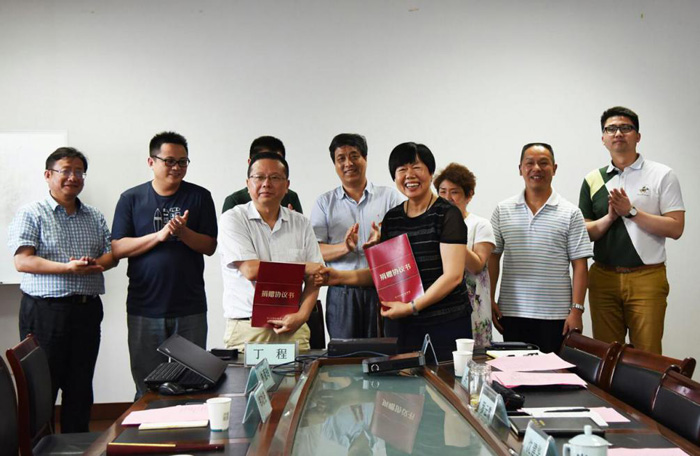 △Mr Ding Cheng from Supmea and Ms Luo Yunxia from the university
The two parties signed the "Supmea Innovation Scholarship" donation agreement
Finally, Mr. Ding Cheng and other stuff from Supmea were invited to give a lecture to more than 300 teachers and students in the colleague of Electrical Engineering. They shared their own entrepreneurial experience and answered questions regarding on the students' concerns and interests.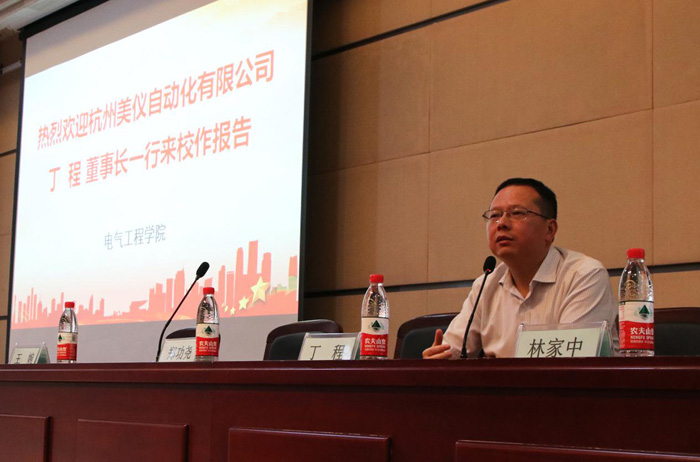 "What impressed me most was Ding's hardships when he started his business. There were several pairs of shoes worn every month."—from a senior student.
"Mr Ding created such a successful company and it is worth learning from. I really want to be like Mr Ding and I hope to have the opportunity to work for Supmea"—from a freshman student
The establishment of the "Supmea Scholarship" further expanded Supmea's influence in the university, and also promoted the cooperation between the university and the enterprise, laying a good foundation for the long-term and friendly development of both parties.
Supmea Automation has successively established scholarships in different universities such as the Zhejiang University of Science and Technology, China Jiliang University, Zhejiang University of Water Resources and Electric Power,contributing to the education of universities in China especially for development of the process automation.