​Supmea automatic calibration system has been put into service
The upgrading of automation and informatization is the inevitable way for Supmea in its transition towards "intelligent factory".
On April 8, 2020 the automatic calibration system of Supmea ultrasonic level meter was officially launched (hereinafter referred to as the automatic calibration system). It is one of the rarely seen self-developed automatic calibration tooling systems in China.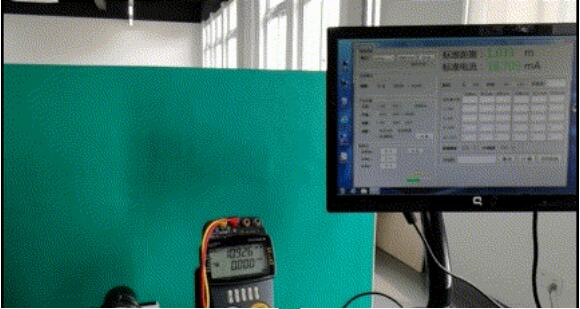 The automatic calibration system is mainly composed of the following parts:
Hardware: Servo motor, linear slide rail, etc.
Software: Embedded software, host computer system, etc.
Standard sources: Yokogawa calibrator (0.02%), laser rangefinder (±1 mm+20ppm), etc.
System function: By achieving automatic calibration of ultrasonic level meter, electronic preservation of testing data and other functions, it has tripled the production efficiency
Automation helps to improve quality and increase efficiency
"After three months of debugging and preparation by the Production Technology Department, the automatic calibration system has been put into use in the production line. The application of the system not only reduces the labor cost and the random error caused by manual calibration , but also improves the accuracy and consistency of the product." According to Hu Zhenjun, project manager of the system, "Different from the traditional cart calibration method in the past, the current ultrasonic level meter calibration system uses intelligent tooling to increase production efficiency by three times."
For a long time, Supmea has been making unremitting efforts to solve the problems of customers under various operating conditions and to enhance the user experience. Supmea ultrasonic level meter has a wide measuring range and high stability, and its split products can carry out RS485 communication and programming.
The product is suitable for measuring the material level of container equipment such as tanks and cisterns, and are widely used in sewage treatment, industrial processes and other fields.
Taking the SUP-MP ultrasonic level meter as an example, in order to ensure the effect of the product under various working conditions, we use production big data statistical analysis and real-time monitoring in the production process to optimize the product performance.